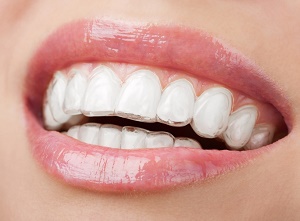 Braces are those cosmetics that enhance the looks artificially giving your personality a genuine look. Let me tell you that you should not simply go to your dentist and ask for invisible braces. Let your dentist suggest as he or she knows what is better for you. With a proper shape of your teeth in a clay mold and adequate footage, he or she can suggest you the better braces for you.
In a recent survey, we have found numerous people who carve generally for invisible braces. The dentist would be providing you brackets and wires either invisible or visible ones to hold the brackets tightly and firmly in order and create pressure on your teeth.
This pressurization while creating pressure on your teeth may give birth to headaches that would soon be under control. Initially, you may find it uneasy with your work but slowly and gradually it would get adjusted with your habitual.
These aligners are removable, and you can remove it while you eat any time of the day. You must visit your dentist every month for the checkup and to look over the hygiene of your braces as well as your teeth.
Since invisible braces are removable, you should not remove it and keep aside anytime, it must be there in your mouth for at least twenty hours to give you faster results. Since it is invisible, you can easily plan a hangout with your buddies to any destination without any hesitation.
If your teeth are underbite, crossbite or overbite, or there is little space within two teeth, the braces will do its job in a systematic way without your knowledge. So, invisible braces are far better than wired braces.